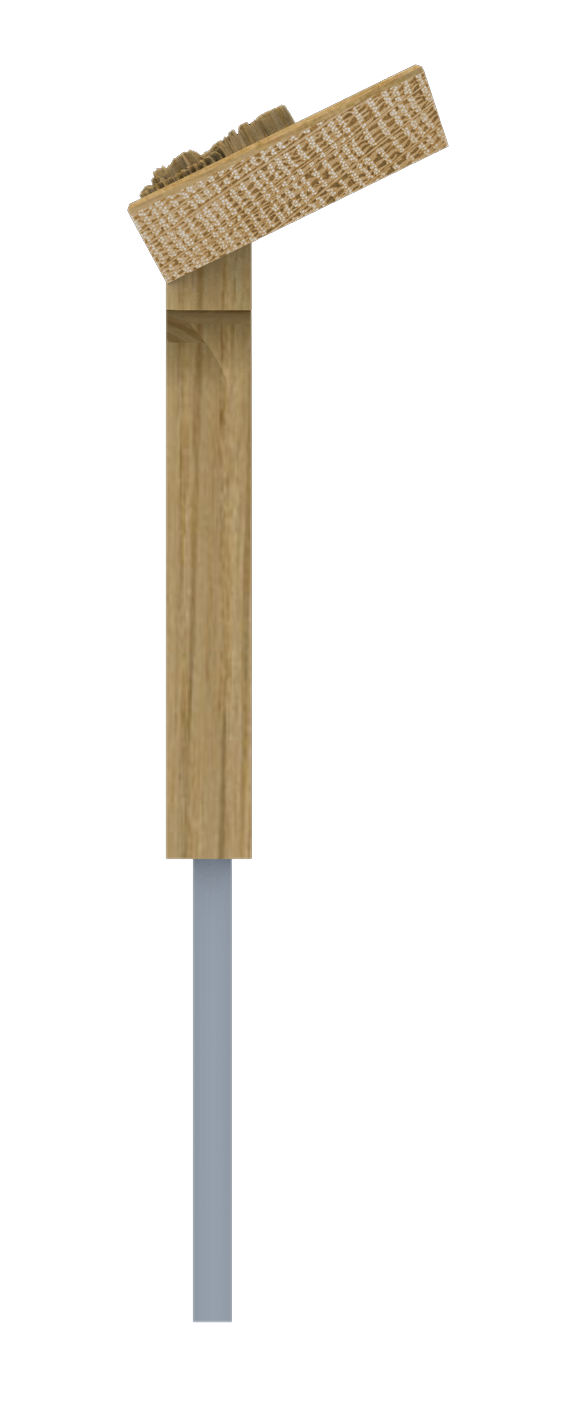 We have designed the plaque to be the maximum size that is allowable to be sited within a formal council run cemetery and natural burial grounds. This gives a plaque size of a piece of A4 paper or 300mm ( 12 inches ) x 210mm ( 8 1/4 inches ) and 76mm (3 inches ) thick including the hand carved imagery.
The materials of choice that we use are English "Quarter Sawn " Oak, that has traditionally been used in the best-crafted woodwork projects. Quarter Sawn is the most stable cut of timber and will not warp or bow and also benefits from having the most beautiful grain pattern.
Our plaques are also well seasoned and kiln dried. The plaques have weathering and timber technology at their core with experience of materials gained from our core business projects.
The carved memorial plaques are supported on a sculpted leg that is used to support and aid ventilation which will prolong the plaques life, the leg has a stainless steel post which supports the weight and aids wind resistants in exposed locations. The legs also have placement for a grave number identification tag.
The metal tag at the rear of the plaque is our website details which offer a traceable route back to us if paperwork is lost and contact is required.